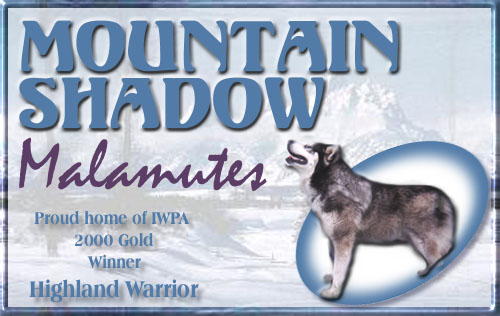 Alaskan Malamute, weight pulling, al
Welcome to the MOUNTAIN SHADOW KENNEL Alaskan Malamutes web site.... Thank you for stopping by. Please take a minute to tour our site, and get a good look at some of our "kids"
Puppies Puppies Puppies
Our recent YUKON and SHILOH litter of puppies have all found loving homes. Thank you to everyone who inquired into owning a Mountain Shadow Kennel Alaskan Malamute. Contact us if you are interested in future breeding.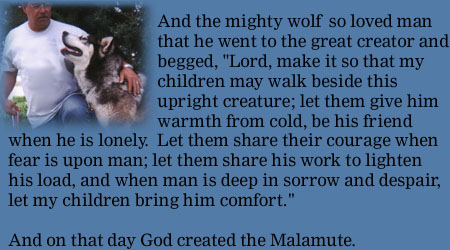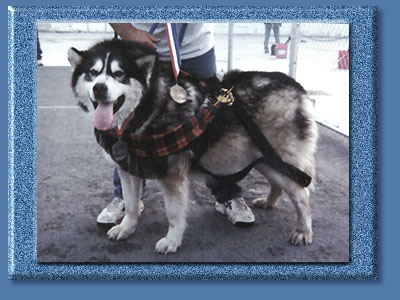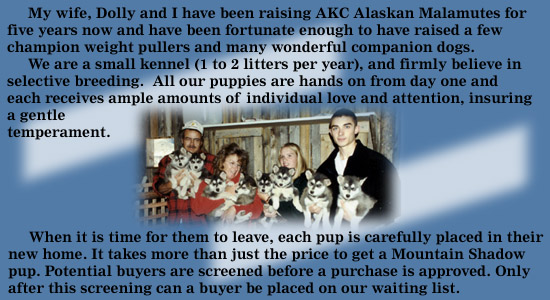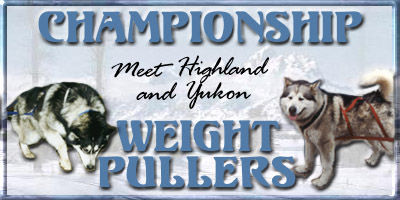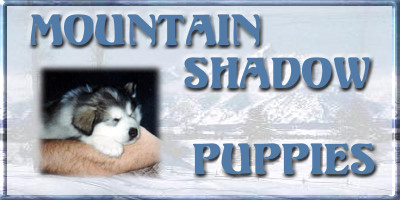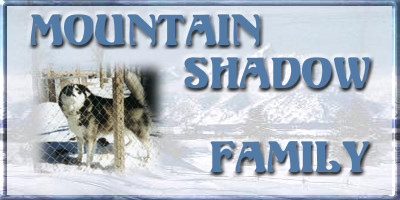 Are Malamutes good with kids?
only if you like lots of kisses :-)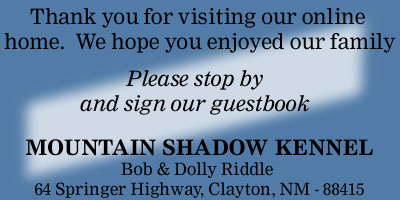 Mountain Shadow Kennel News and Updates
January 22, 2002 - New litter anouncement
December 12, 2001 - puppy pics added above
January 19, 2001 - added new pics to photo page
January 7, 2001 - added new litter puppy pictures (individuals)
December 16, 2000 - added new litter info and pics
November 10, 2000 - added 2 new pics to family page
August 10, 2000 - added 3 new pics to family page
July 24, 2000 - website created
This website was created and is maintained by:

All text and images contained on this site are Copyrightę 2000
KRussano Creations / Mountain Shadow Kennel and are protected by the copyright laws of the United States of America, and the Internet Copyright Act. Do not reproduce any text or pictures without the express written consent of Mountain Shadow Kennel.